上网干什么赚钱: Italian leaders spend World Refugee Day talking immigration curbs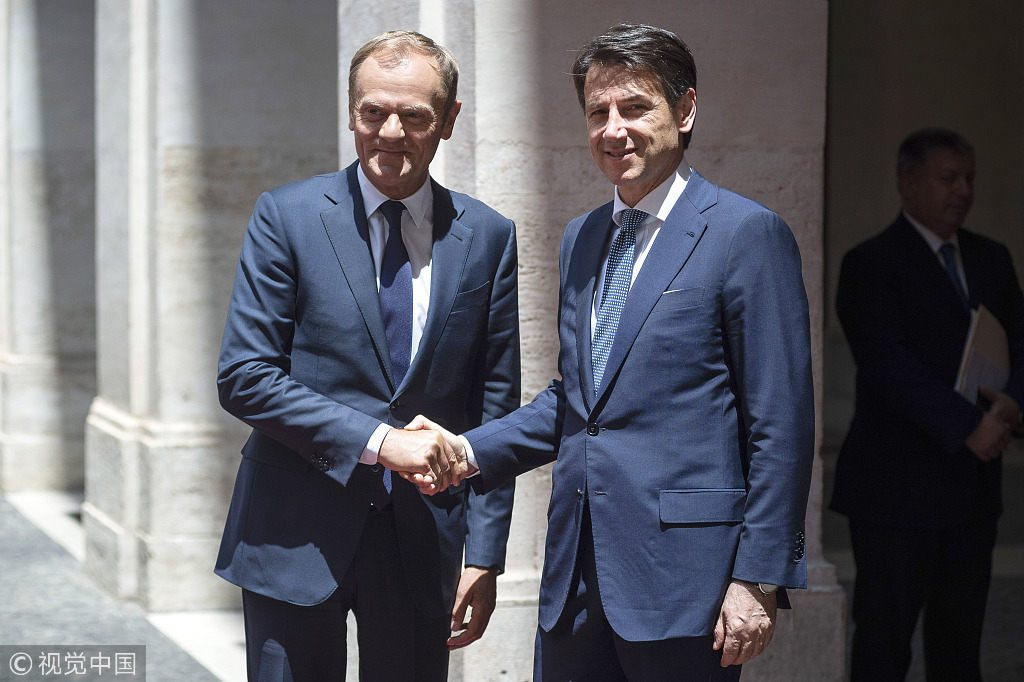 在家兼职赚钱 www.4j76.com.cn ROME - Italy's leaders spent World Refugee Day discussing how to curb illegal immigration in meetings held Wednesday in the nation's capital.
Italian Prime Minister Giuseppe Conte met with European Council President Donald Tusk, while Interior Minister Matteo Salvini met with Austrian Vice Chancellor Heinz-Christian Strache and Austrian Interior Minister Herbert Kickl.
The meetings came in view of a pre-summit called by European Council chief Jean-Claude Juncker on Sunday in Brussels and ahead of a European Council summit on June 28-29, when reform of the Common European Asylum System (CEAS) will feature prominently on the agenda.
"Today I held a very useful meeting with President Tusk," tweeted Conte. "I told him that I am not willing to discuss 'secondary movements' without first addressing the 'primary movements' emergency, which Italy has been facing on its own, at the pre-summit in Brussels."
The European Commission defines secondary movement as the movement of migrants, including refugees and asylum seekers, from the country of first arrival to another country.
Italy, Greece, and Spain have borne the brunt of the primary movements, as tens of thousands of men, women and children fleeing war and destitution in Africa and the Middle East entrust their lives to migrant traffickers to ferry them illegally across the Mediterranean.
"We believe Europe can change for the better, and that it will finally decide to protect its outer borders with respect to immigration, security and the fight against terrorism," Salvini said at a joint press conference with Strache and Kickl.